Wedding Day!
A wedding is a unique and special moment for every bride! I take great pride and cherish the responsibility of getting my brides ready for one of the biggest moments of their lives.  I love to work with the photographers and videographers to achieve the best finished product possible for everyone involved!
Creative Makeup Artistry
Working with different photographers and models from all over has provided the opportunity to show range in my work.  Collaborating for creative styled photo shoots is one of my favorite things to do!
This photo is one from a collaborative shoot with Meg U Photography with Kat Gibson as our model.  The flower crown was crafted by Sandra Eileen, owner of Every Girl A Goddess.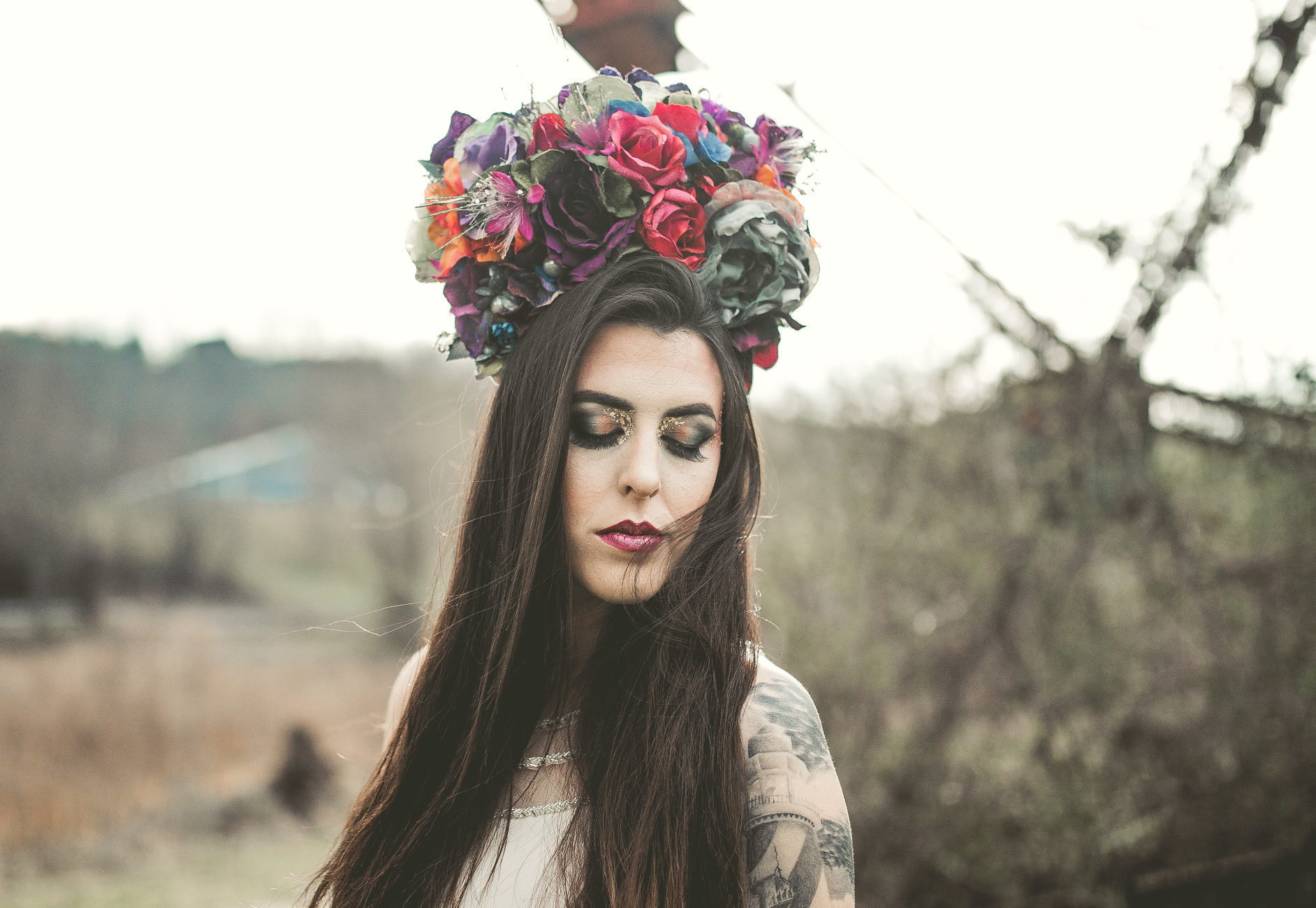 Next Steps...
Inquire about booking opportunities!